Superior Education
NITELITE TIPS AND TRICKS
NEEDLES
TOP TENSION
DECORATIVE STITCHING
NiteLite is a 40 wt. polyester thread that glows in the dark for up to six hours. The white NiteLite thread glows brighter and longer than the other colors. To get the best glowing effect, it is necessary to stitch a lot of thread in the area intended to glow. A simple meandering stitch will not be visible. We recommend filling in an area with embroidery, free motion quilting, or a satin stitch. The denser the stitches, the brighter and more prominent the glow will be.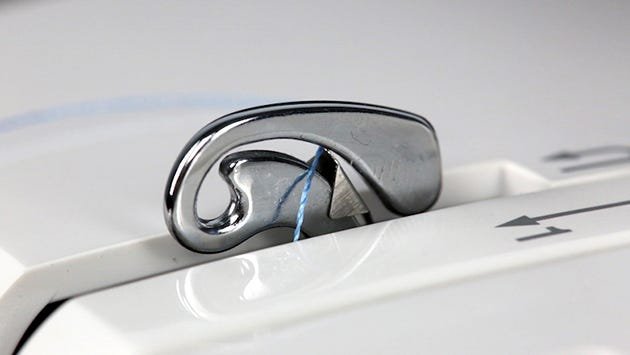 Thread not properly seated in the takeup lever
Example of eyelashes from uneven tension
Before using, test the thread by exposing the thread to either a bright light inside or direct sunlight for 30 seconds, then take it into a dark place and see how bright it glows.
Recommended home machine settings:
Recommended needle for Home Machines: Topstitch 90/14
Tension settings for Home Machine: Reduce Top Tension to 3 and adjust as necessary
Recommended longarm machine settings:
Recommended Needle for Longarm Machines: #18 (MR 4.0)
Tension settings for Longarm Machines: Reduce top tension and thread through 1 of the hole guides instead of 3
Back to Top