Superior Star
Philippa Naylor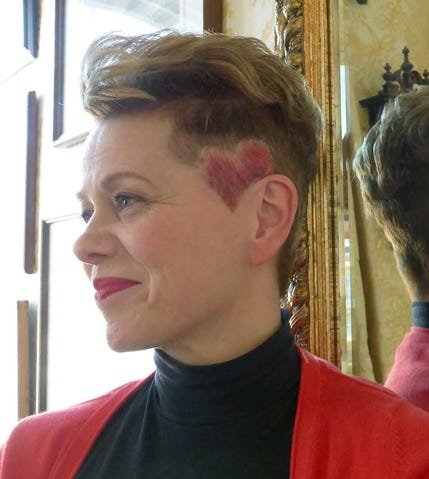 Philippa has won many top prizes at quilt shows in the UK and United States. She is the only non-American to have more than one quilt in the collection of the National Quilt Museum in Paducah, Kentucky. The museum has purchased three of her award-winning quilts. Philippa's twelve-inch miniature quilt, Wearable Art, won Best Miniature award at AQS Quiltweek 2017. The museum wanted to purchase her miniature, but Philippa decided to keep it as she wasn't quite ready to let it go! Philippa has spent the last 12 years travelling internationally to teach and to exhibit her work at large shows, guilds and private groups.
Philippa tells us, "Bottom Line is my favorite thread. It is fine, strong, lint-free, comes in a wide range of colors, has a good defined twist, and a wonderful elasticity. I use it in the bobbin for free-motion machine quilting; the top and bottom for piecing; and as my bobbin thread for decorative embroidery satin and blanket stitch. It disappears into the fabric, eliminating bulky seams and enabling precision. I use Bottom Line in the bobbin and #100 Kimono Silk in the top for free-motion quilting on my award winning miniature quilts. It's also brilliant for hand applique and hand finishing in garment making. This thread truly helps make my sewing what it is!"
- Philippa Naylor -
Favorite Thread: Bottom Line & Kimono Silk
Non-Quilting Hobby: Gardening
Quilting Since: 1996
Philippa's Featured Quilts
Sewing Bee
It may be difficult to imagine, but this miniature quilt is just 12" x 12"! I loved using Bottom Line and Kimono Silk to add texture to the quilt. These threads are strong and fine and blend into the fabric. Sewing Bee won first place in the Miniature Quilts category at the American Quilters Society show in Paducah 2016.
Garden Party is a much larger quilt than Sewing Bee. Each of the leaves are hand cut and appliqued. You can't imagine how much thread one of these quilts uses! Once the leaves were appliqued, I spent quite some time quilting leaves, micro quilting, and adding small details that can only appreciated when viewed up close. Again, I used Bottom Line for my hand applique. It's so smooth and easy to use!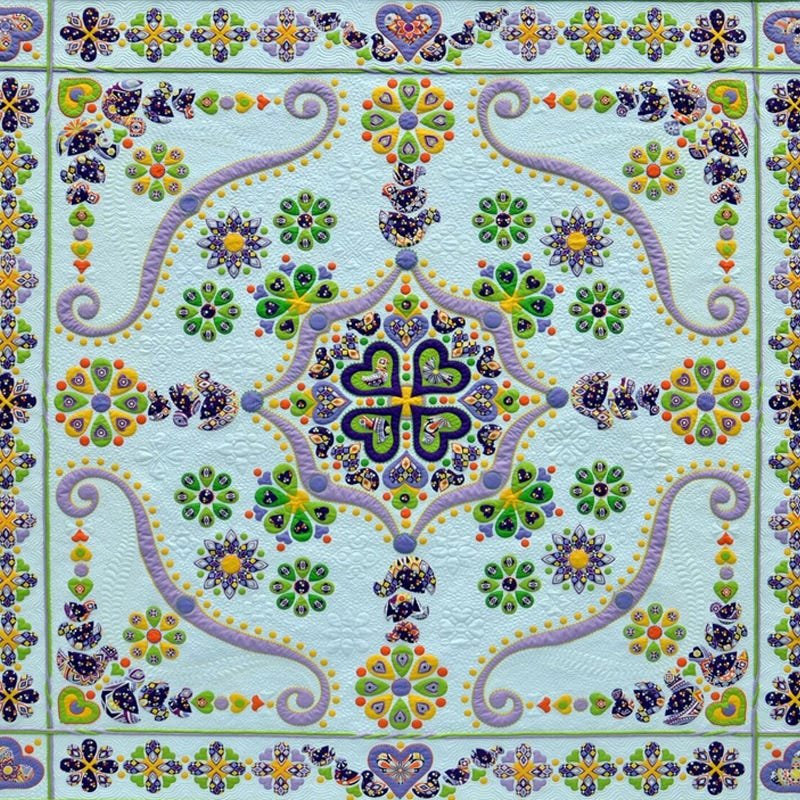 Back to Top