About Superior Threads
Bob and Heather Purcell started Superior Threads in 1998, working out of their garage. Bob had recognized Heather's quilting addiction in the mid 90s and together, they saw the opportunity to keep Heather happy and join the quilting industry. Nearly two decades later, Superior is proud to provide dozens of the industry's most popular products.
In 2016, we joined the Premier Needle Arts family and continue to provide exceptional products for passionate creators.
What Makes Us Superior?
Superior Stitchability. Quilters and Sewists alike choose Superior because they care about creating exceptional, unique, beautiful quilts and sewn projects. Whether a quilt is made for a competition, a gift for a grandchild, or charity, our threads, needles and notions will help you craft a personal work of art.
Creating high-quality threads, needles, and notions is only part of what Superior does. Leading the industry in thread and needle education, we have a vast collection of educational articles, videos, and guides which are provided free of charge in our education center. As firm believers in education, we emphasize the importance of understanding what makes a high-quality product and how to achieve success.
Our purpose is to help all quilting and sewing enthusiasts learn more about threads, needles, notions, sewing, and quilting. We not only teach the principles of how to use tools in a more efficient and exciting manner, we also underscore how simple improvements, such as adjusting tension and matching the right needle size to the top thread, can have a sizable impact in stitch quality and overall sewing success.
With so many thread and needle options available within the industry, it's easy to become overwhelmed with the wide array of choices. Each thread line Superior designs has a list of specific use recommendations and tips for stitching success including recommended tension settings, needle size, and bobbin thread.
Superior Quality
We produce the finest quality threads, needles, and notions, which are manufactured under strict Superior guidelines. This means you will receive consistent products, with no dye-lot variance, every time. You will be confident in knowing that each of our products is indeed, Superior.
Superior Service
We have what you need. Our friendly and knowledgeable staff can help answer all of your questions. We're committed to making right any experience that may have gone awry.
Our People
Continual improvement is a maxim at Superior. Professionally and personally, our team constantly creates ways to become more efficient and effective. We strive to deliver an excellent customer experience through all forms of communication, whether by phone call or email, a visit to our website, or an in-person visit to our office or at a show.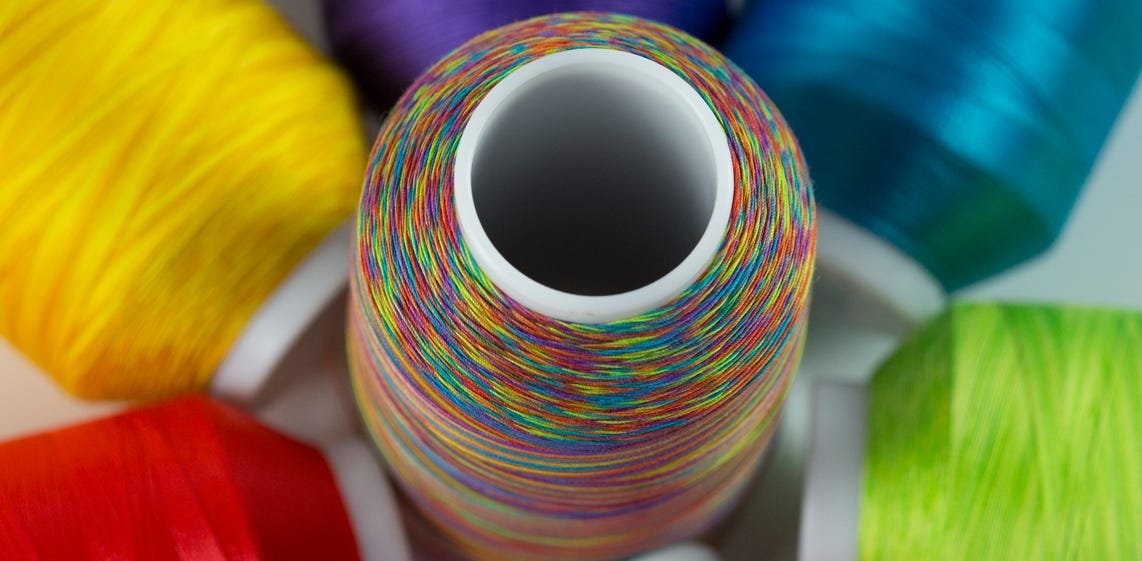 Our King Tut Cotton Quilting Thread