Longarm Needle Finder
At Superior, we like to solve challenges. We understand that matching the right needle style for your longarm machine can be confusing, given the number of different needles available. Not everyone keeps their needle packages handy to use as a reference, so how are you supposed to know if your machine uses the 134 MR or the SAN 11 needle style? Apart from memorizing all the numbers that are printed on a package of Groz-Beckert needles, we have compiled needle information for many longarm machine brands and paired them with the matching needle style.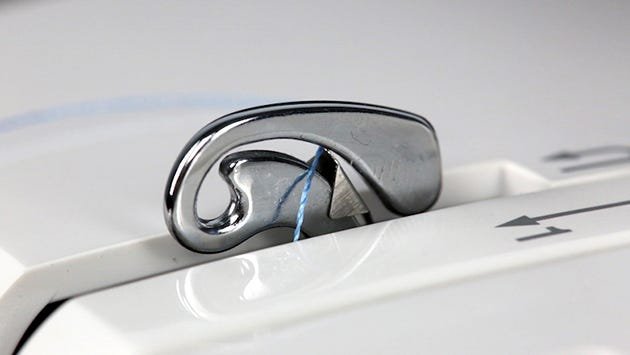 OMNI thread on a longarm machine
Groz-Beckert needles for longarm machines
To find the correct needles for your longarm machine, click on the brand or model of machine below. Some longarm brands use the same needle style across all models while other longarm brands use different needle styles across models. Once you click on the machine, you will be able to choose your preferred needle size. If you don't know which size of needle you should be using with our threads, please view our Longarm Reference Guide for details on recommended needle styles and tension settings.