Superior Star
Joanne Baeth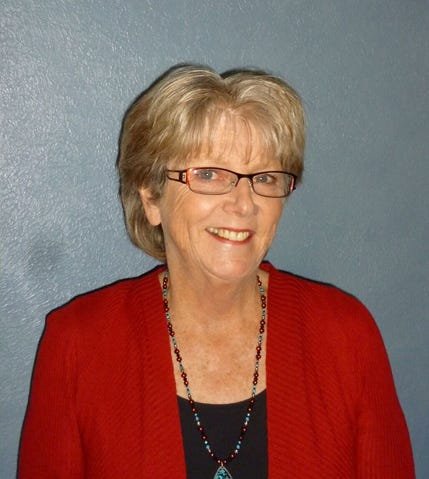 Joanne is a fiber artist driven to replicate the beautiful surroundings of her home in Oregon. Joanne started quilting in the 1980's with traditional quilts. After she retired she started drawing birds and decided to reproduce them in fabric. She uses fabric, thread, paint, and dyes to add realism to her quilts.
Joanne tells us, "One of my favorite techniques is to add texture to my quilts with thread-painted foliage. I thread paint all my bushes and grasses with King Tut. I start by hooping a layer of tulle and a layer of Superior's Dissolve-4X. Then I free motion quilt the branches with tiny leaves. After the quilted piece has finished a short soak, I am left with a beautiful bush that is ready to be appliqued onto my quilt. I attach each bird, tree, and small object with MonoPoly. It's almost invisible and iron safe. I am obsessed with Bottom Line! I use Bottom Line in the bobbin with every top thread. Bottom Line allows me to do extensive overall machine quilting without having an unsightly buildup of thread on the back side of my quilt."
- Joanne Baeth -
Favorite Thread: King Tut, MonoPoly, Bottom Line
Non-Quilting Hobby: Photography and Hiking
Quilting Since: 1980s
Joanne's Featured Quilts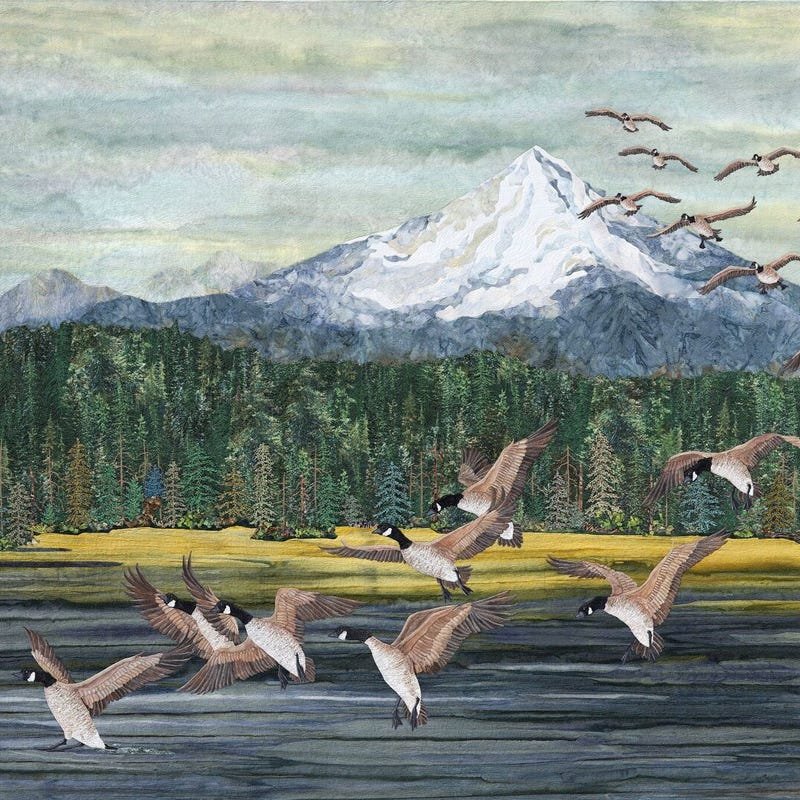 The Landing
The Landing represents a scene from Four Mile Lake. I have been observing Canadian geese forever. Each of the larger geese have about 80 individual feathers that have been cut out, painted, fused, and stitched one at a time. The sky was painted to match the colors in the picture and the background trees and water were constructed from many small pieces of fabric. The trees closest to the water are thread painted. I love this quilt for the simplicity of design.
This beautiful quilt has won several awards: IQA Houston 2014 Pictorial – First Place; AQS Charlotte 2014 Best Wall Quilt; Denver National Quilt Festival 2014 Innovative First Place.
The End of the Line?
We fish for salmon on the Oregon coast for two months every summer. All of the old fishing boats were dry docked to be repaired, sold, or scrapped for parts. My husband and sons are avid fishermen, the pressure was on to get the boats and parts just right. I painted the stormy sky and part of the sand. For the boards, I painted fabric, heat distressed it, and cut it into small sections. The boats have my five grandchildren's names on them and the numbers are their birthdays. The grasses were thread painted and of course I had to add a few birds.
I love Bottom Line because it blends well. I like to sew with it on top and bobbin because it's so smooth when sewing details and it doesn't add bulk. When thread painting, I used King Tut. I use Dissolve-4x and a layer of tulle because the heavy-duty water-soluble stabilizer is strong enough to free motion quilt without puckering.
The End of the Line? received the Pacific International Quilt Festival 2014 Best Wall Quilt Viewers Choice.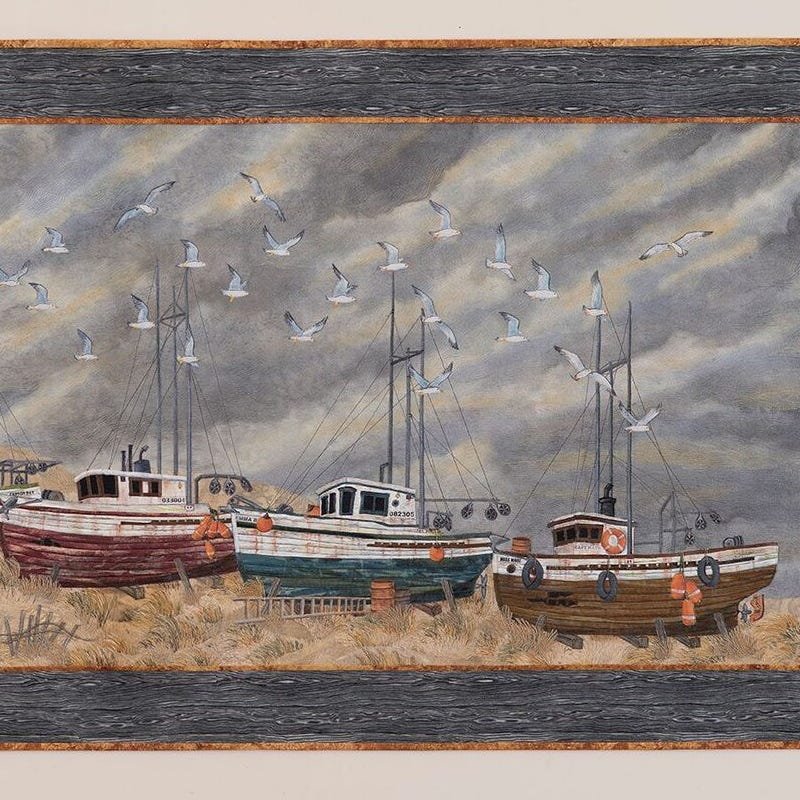 Back to Top