Superior Star
Nancy Prince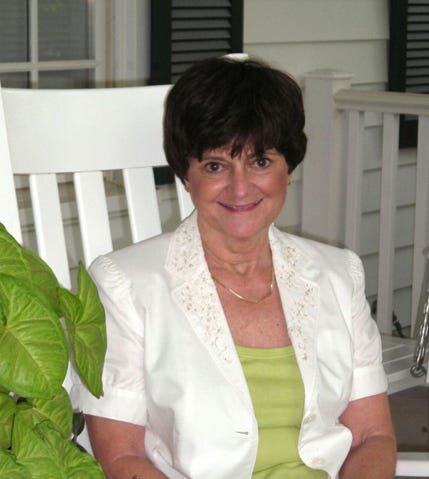 Nancy's life changed forever after purchasing her first quilting book. From the first rotary cut, she was hooked! Three years into quilting, she discovered thread painting. No one was more surprised than Nancy when her first thread-painted quilt looked like the photograph! After 18 years of teaching and creating, she is just as passionate as day one. She loves sharing with her students what she has learned over the years.
Nancy tells us, "Early on in my thread painting adventures, I realized to avoid broken and frayed thread I had to use a quality thread. My original go-to thread was Rainbows (now Fantastico) because a variegated thread worked well in my landscape workshops. I use Bottom Line in the bobbin because the fineness of the thread and it leaves no lint in the bobbin case. A number of years ago, quite by accident, I added micro quilting to one of my workshops quilt. Micro quilting requires a very fine thread and Kimono Silk was the perfect answer. No matter what abuse I put the Kimono Silk through, it performed to my expectations every time. With Superior's 40 wt polyester to their 100 wt silk, I expect nothing but perfection. Regardless of the thread line, Superior delivers every time.
- Nancy Prince -
Favorite Thread: Fantastico, Bottom Line and Kimono Silk
Non-Quilting Hobby: Hiking
Quilting Since: 1996
Nancy's Featured Quilts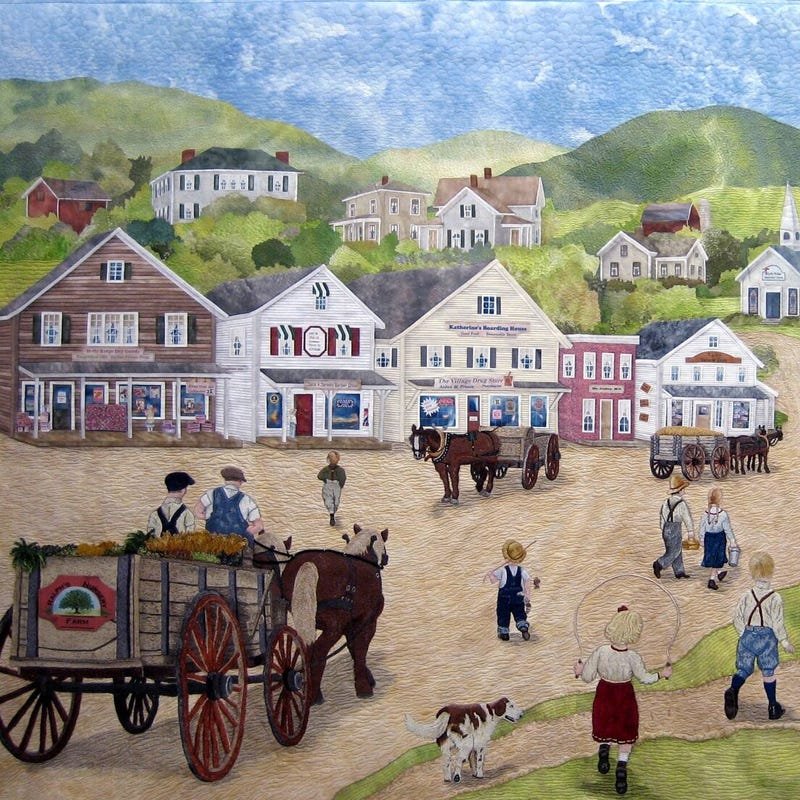 Life in Holly Ridge
I have a love of old wood sided farmhouses, quaint towns, and sometimes even dilapidated barns. I am fascinated with the mystery and nostalgia of families that worked in these homes and towns over 100 years ago. While I can't go back in time physically, I can escape visually and mentally into this world through my quilts. Life in Holly Ridge got its name from the street I grew up on in North Carolina. The town I lived in was small and even though it didn't resemble the town in Life in Holly Ridge, it still had the same community feeling.
Over 15 yards of fabric were hand-painted for the background fabric because I wanted lots of choices when selecting the final pieces to applique together. Fused bias tape was used to construct the town shops and Tsukineko ink was used to ink the windows and doors on the shops and the houses on the hill. The merchants names in the town are my 8 grandchildren, my mom is the schoolhouse teacher, and the large sign in the back of the horse drawn wagon notes my dad as the town's nursery farmer.
Approximately 50,000 yards of thread and 5 million stitches brought this thread painted design to life. No embroidery cards were used, this is all free motion work. Life in Holly Ridge took approximately 1,500 hours of frustration; trial and error; incredible fun; and ultimately total joy to complete. Life in Holly Ridge won 7 awards including Best of Show at NQA, Columbus.
On This Winter Day
I based the design of On This Winter Day from some of the memories I had as a child growing up in the mountains of North Carolina and my love of period clothing. The background fabric was painted in Photoshop and then commercially printed on fabric. The background was designed such that I had three natural breaks in the drawing, so it could be printed on three 90" long pieces which I used MonoPoly to applique the pieces together. I bought at least 50 spools of Kimono Silk colors because I didn't know what colors I would need. I wanted the silk color to change every time the background color changed. I use Superior Threads because of their quality and reliability of the threads, the education they provide, and I really enjoy working with great people.
Any time I start a new competitive quilt I always want to try some new techniques. I incorporated punch needle for the fur on the ladies coats. I used Kumihimo (a fun braiding system) to hand make the horse's reins. I tried some new thread painting techniques to give the garments a "tweedy" look. I don't like repetition and trying something new keeps the fun in a new project.
I had so expected to win Superiors' thread artistry award at Quilt Festival Houston 2014 because no on puts as much thread into a quilt as I do. When I didn't win, I didn't know which awards followed Superior's award because I had zoned in on that one so much. To my great surprise, it won Best of Show! Winning Best of Show at Houston, in my perspective, is the highest award that anyone can win in the quilting world. Houston was a very special week and one that I will remember forever.
Since Houston, On This Winter Day has won 14 additional awards at quilt shows across the nation.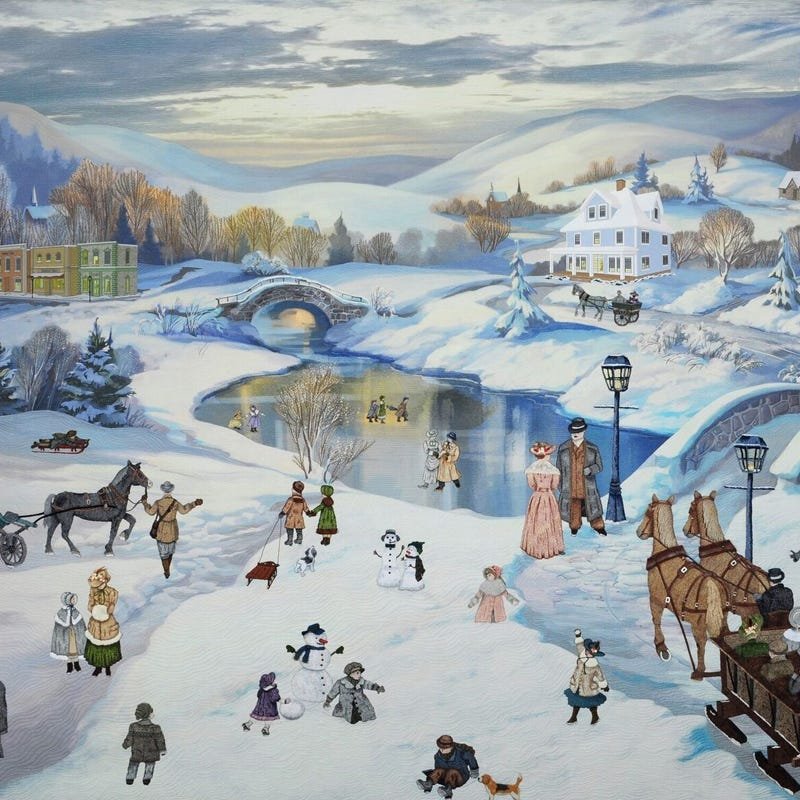 Back to Top